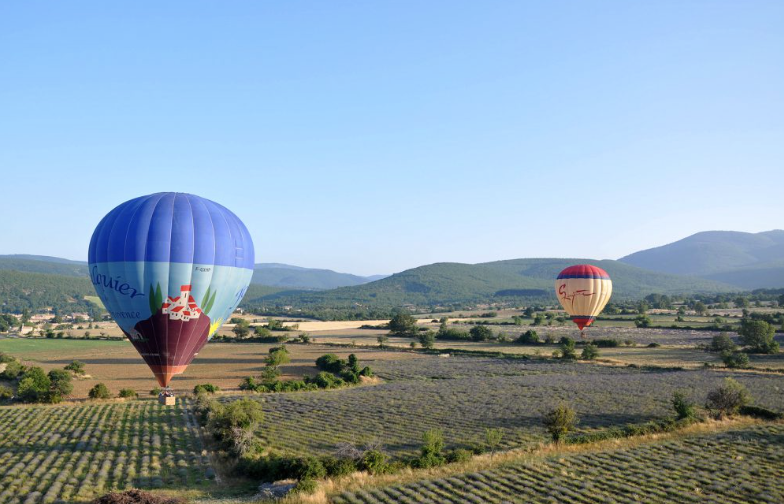 The Dordogne region is the perfect playground for all sorts of creative activities, whether you like painting landscapes, learning about the art of glassblowing or fish leather creations (it's a thing!), the atmosphere and beautiful surroundings will get your creative juices flowing!
Parc en Ciel - Treetop adventure. Adventure high above the ground through a treetop adventure course, climb trees, free jump, play minigolf and even cool off in the eco-friendly swimming pool
If you aren't so keen on jumping from tree to tree all afternoon, you can discover the Dordogne region from its main attraction: the river by embarking on a gabarre (a flat-bottomed boat) to take in the beauty surrounding you. From the river, you will have a unique view of the beautiful villages like Beynac and Domme and enjoy the tranquillity of drifting slowly along the Dordogne river.
You'll see them everywhere so its hard to resist our next suggestion, Hot Air Ballooning (that is if you are not afraid of heights)! During your time in the hot air balloon whether you choose to do it during the day or at dawn, you will get to see the beautiful Dordogne from above.
Spend a few hours learning how to cultivate truffles, before hunting for them with dogs! Once back from your truffle hunt you can take a class on how to cook with truffles and even taste the dishes! You can't go to the Dordogne without tasting the truffles.
Visit

La Borie d'Imbert Farm,

a goats milk farm to learn about the process of making cheese, and maybe even participate in feeding or milking the goats. If you visit in February you might even get a chance to witness the birth of baby goats. You can walk freely around the farm and also buy a picnic lunch with the farm's own produce.
"If you visit in February you might even get a chance to witness the birth of baby goats."