Since our last newsletter we've had visitors and paying guests stay. At this time of the year paying guests are somewhat unexpected, a positive bonus, long may this continue.
As if by magic on the 11th February the sun appeared, there wasn't a cloud in the big bright blue sky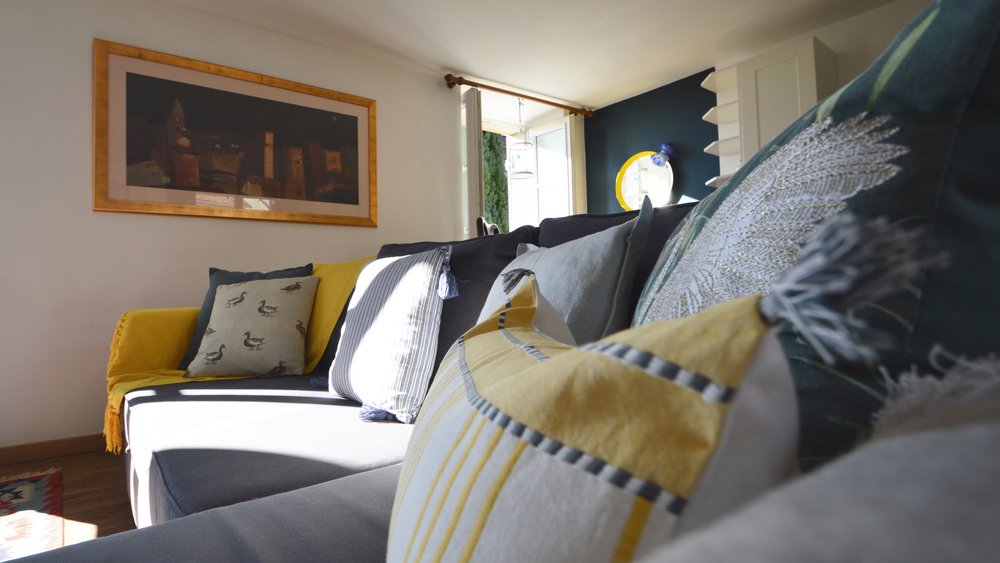 Our own visitors came for 2 weeks and helped us with alot of jobs, mainly our garden. We wanted to create an enclosed garden area for the Joli Canard, to give guests some privacy from us, and vice versa.

During these two weeks the weather was the worst it's been since we arrived. It was bitterly cold, the rain was continual on the days that it rained and the fog was heavy, we even had snow! But despite the conditions the fence was built, including a cute little gate, stepping stones were relocated and plants were sourced, positioned and planted. Trailing pink and blue flowers were spotted in amongst the lavender, hedges were planted which, in time, will have pretty white flowers. Fruit trees pruned, grasses were lopped and the vegetable patch was dug.

Last but not least, a scented jasmine has been positioned to climb around the entrance-way to welcome our guests - Thanks Mum and Dad for your help!

As if by magic on the 11th February the sun appeared, there wasn't a cloud in the big bright blue sky and what's more the village came alive! Until that day we were convinced that we were the only full time residents living here. The first few days brought a frenzy of cleaning, positive thoughts and decision making - finally we feel awake, we feel like we've arrived in France and our dream has begun.

We now had 2 weeks until we began our steady stream of guests for the season, and we decided to transform our gite with some lovely fresh new furniture, soft furnishings, decoration and carpet. We finished with one day to spare, and are delighted with the outcome!

OPERATION SHUTTERS.

Another french formality, and hurdle for us to jump, but after some weeks of form filling we were delighted to receive permission from the local Marie and the Batimonte du France to paint our shutters sage green. Much more cheery than battleship grey. We've heard the villagers agree too.


PET FRIENDLY.

We're happy to say our accommodation is pet friendly, including doggy bowls and biscuits on arrival (obviously!)

If your dog is like ours and needs plenty of exercise, then don't worry, there are some excellent walks around our village to tire them out - all dog friendly.


NEW PROPERTY - CHARMING VILLAGE HOUSE.

Situated in Badefols d'Ans, this property really has bundles of french 'charme'
We can vouch for this as we lived in this house for 10 days prior to moving into our home, we loved every minute!

Renovated within the last ten years, this is a charming stone house nestling in the heart of the French countryside, close to the Dordogne/Correze border.

The decor is stylish and homely with a gentle nod to the traditions of the Dordogne region and offers a wonderful open-plan dining/cooking/living area where friends and family can socialise together at all times of the day. In addition, guests have access to a private, sunny terrace to the rear of the property which can be accessed via the top floor - ideal for enjoying a glass of wine in the sunshine or dining al-fresco! For photographs of this lovely home you can see it on-line now; Voilà Villas Dordogne

WE ARE RURAL - BUT EASILY ACCESSIBLE.

Travel by PLANE. (There are a good selection of flights from the UK and Europe which fly to these nearby airports).

Bordeaux Merignac Airport

Easyjet, Ryanair, Air France and British Airways

Bordeaux Airport is a 2 hour drive to Badefols d'Ans

Limoges Bellegard Airport

Ryanair and Flybe

1 hour 20 minutes drive to Badefols d'Ans.

Bergerac Dordogne Périgord

Ryanair, Flybe and British Airways

1 hour drive from Badefols d'Ans

Toulouse Blagnac Airport

Easyjet, British Airways, Flybe, Air France

2 hour 30 minutes drive to Badefols d'Ans

Car hire companies at these destination airports such as;

Avis, Europcar, Hertz, Enterprise and more.

Travel by CAR.

Ferry ( Travelling from the UK)

There are many ports to choose from. Travel time on board varies depending on the preferred route.

Dover to Calais with DFDS Seaways and P&O Ferries

Dover to Dunkirk with DFDS Seaways

Portsmouth to Caen with Brittany Ferries

Portsmouth to St Malo with Brittany Ferries

Poole to Cherbourg with Brittany Ferries

Plymouth to Roscoff with Brittany Ferries

Newhaven to Dieppe with DFDS

DFDS Seaways

Eurotunnel

Folkestone - Calais

40 minute crossing

The drive time to Badefols d'Ans from Calais is approximately 7.5 hours.

Travel by TRAIN.

The nearest train stations to Badefols d'Ans are in Périgueux and Brive la Gaillarde (which is on the Paris - Toulouse TGV route).

Direct train services are available from Paris Austerlitz to Brive la Gaillarde, travel time from Paris to Brive varies but is approximately 4.5 hours. Journey time by car from Brive to Badefols d'Ans is around 45 minutes.

There are also trains from Bordeaux Airport to Périgueux which takes approx 3 hours. Journey time to Badefols d'Ans from Perigueux is around 45 minutes.

Car hire companies Hertz, Europcar and Rent-a-car can be found in Perigueux and Brive la Gaillarde stations.

(please note these times are for guide purposes only)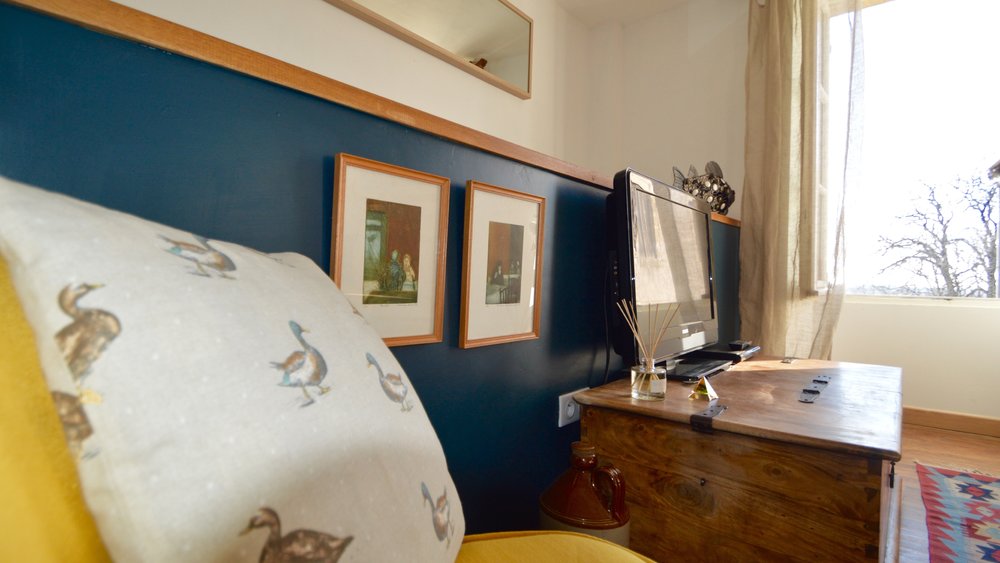 If you have any questions on travel, or accommodation on offer please do get in touch, we'd love to hear from you!
A bientôt
Ross and Joni